Solar Energy Solutions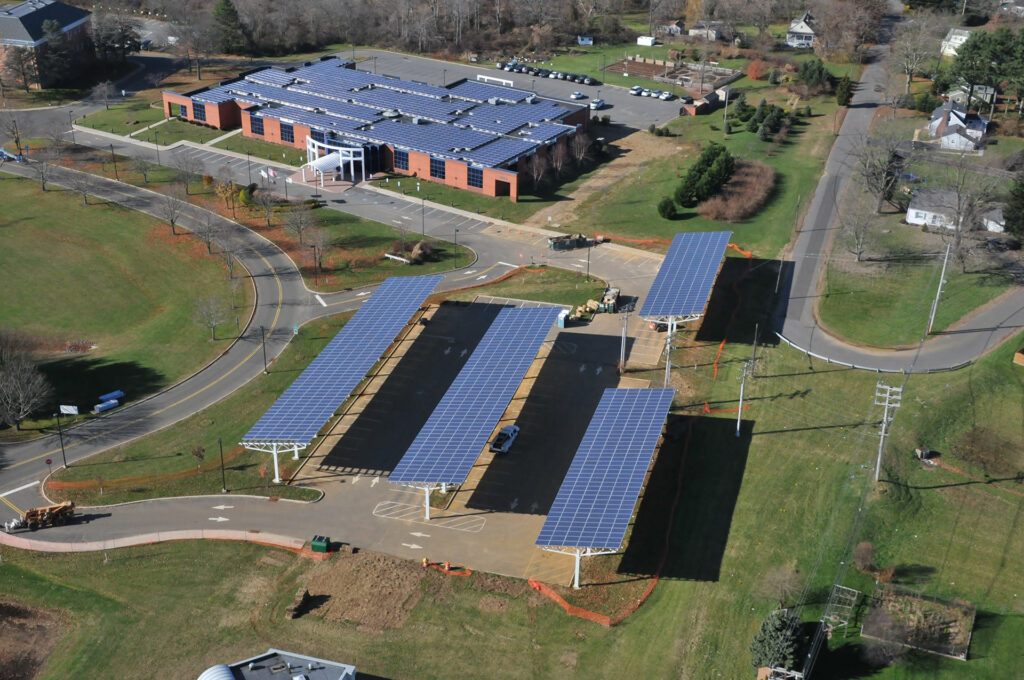 North Electric is a turnkey solar integrator dedicated to providing the highest quality solar development solutions for our customers. We strive to exceed our customers' expectations by delivering customized, comprehensive solutions that enable each client to make the best use of their property and maximize the full benefit of solar generated energy.
North Electric specializes in turnkey distributed generation solar system integration for commercial private and public sectors. Our commitment to higher standard of quality has helped NORTH ELECTRIC emerge as a solar leader and our company is quickly growing with solar photovoltaic projects completed or under construction.
North Electric is recognized for creative solutions, quality workmanship and peak performance solar systems that provide maximum return on investment while supporting environmental initiatives.
North Electric's loyal relationships with vendors, suppliers, and financiers in the renewable energy markets allow us to deliver the highest quality in solar solutions for superior performance and reliability.
Process
North Electric custom designs the appropriate solution for each customer using the latest advances in technology and installation techniques. We only work with proven technologies and credit worthy brands to develop a long-term solution that is custom built to accommodate your individual facility needs.
Process Includes:
Site viability, shading analysis and interconnection evaluation
Energy Audit of existing usage for system sizing
Create preliminary system design options
Calculate expected system performance and proforma analysis
Review and finalize plans with customer
Review and finalize plans with customer
Obtain all necessary permits for construction
Obtain interconnection approvals with the local Utility
Prepare and register all required applications to operate the system
File required paperwork to generate and trade environmental credits
Commission the system, test for performance and establish a maintenance plan